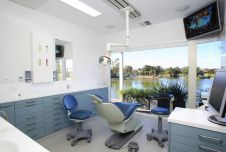 Type PERMANENT (FT, PT)
Sector PRIVATE
Our high profile, high tech practice is searching for a caring and committed Dentist to join its dynamic team.
Part Time initially, with a view to becoming Full Time.
This is an ideal career path for a dentist seeking a stable and financially rewarding career in a long established successful practice. Applicants are required to have at least 12 months experience and have exceptional communication skills. If you relate well to people, have a passion for dentistry and enjoy working in a team we would like to hear from you.
The successful applicant will be supported by well trained friendly staff working within well organised management systems to allow them to reach their potential in productivity.