VIC METRO
Western suburbs
Code:
Vm196
UPDATED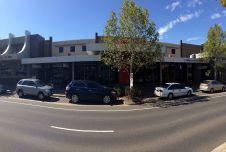 Type PERMANENT (FT, PT)
Sector PRIVATE
Experienced Dentists, don't miss your chance to build a busy caseload, working amongst a large team of highly skilled professionals using advanced equipment and materials.
Our philosophy of patient care is centred around appointment availability, affordability, and clinical excellence, meaning you'll be free to practice good dentistry in a supportive environment.
The team responsible for our practice have a proven track record in both generating and retaining quality patients. This is thanks to our dedicated marketing people, experienced managers, and sophisticated patient follow up systems.
We take a multi-faceted approach to clinical support and mentoring, including regular group training delivered by our specialists, one-on-one observation and ad hoc case reviews whenever required. In addition to this, we offer coaching on all aspects of non-clinical patient management.
This is a beautiful, light filled practice which has been fully fitted with brand new equipment in 2014. We are located in the heart of one of Melbourne's major growth areas, just next to the lakes which are one of the many features of this attractive development.
Because this is a new location, dental experience is essential. We are able to offer generous
remuneration packages as well as flexible rostering options.
Not suitable for 2013 Graduates
Experienced Dentists only - Prefer minimum 3 years experience
Beautiful, newly equipped premises
Massive growth area