SA METRO
South west suburbs of Adelaide
Code:
Sm31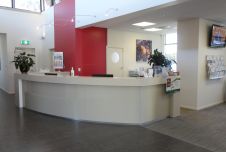 Type PERMANENT (PT)
Sector PRIVATE
This busy, well established family practice in the Adelaide metropolitan area requires an energetic, self-motivated, passionate clinician with an interest in developing long term patient relationships, job satisfaction and ongoing professional development. The position is to replace our senior dentist who is reluctantly retiring due to health issues. We need an experienced, caring and highly professional replacement with demonstrated excellence in practical skills. Great working environment in a 3 surgery practice which is fully computerised using Exact software and well equipped with OPG machine, digital radiographs, 2 lasers, intra oral cameras, digital photography and lots more. You will be supported by a well trained team which includes a dental hygienist and a dental therapist.
The dentist will be required to work 2 to 3 days per week, Monday to Thursday. Hours will vary depending on the days. Commencement date negotiable. Minimum of 4 years' experience is required to apply for this position, recent graduates will not be considered. Applicants must have a base dental qualification from an Australian, UK or NZ university. The position is to perform general dentistry at the highest level of excellence. Implant experience and laser experience would be an advantage, as is experience using orthodontic appliances. Remuneration is based on a sliding scale arrangement and can be discussed further at interview.