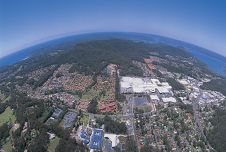 Type PERMANENT (FT, PT)
Sector PRIVATE
We are seeking an experienced dentist to join our small growing practice on the Central Coast situated within a busy medical centre.
This practice is a great opportunity for someone who wants near total clinical autonomy, yet support, and potentially to buy the practice in the future.
You will be working with an exceptional chair side assistant who has year of knowledge and experience and has the skills to adapt quickly to your style.
The practice has full computerized records and accounts (Exact), with a terminal in the surgery, as well as front desk and a server. Reliable Adec chair, with digital intraoral xray (Sidexis) and a TV monitor on the roof for patients to watch DVD's. Access to cerec 3D machine at a nearby surgery means turnaround time for crowns can be hours or days rather than weeks.
The single surgery practice currently has a dentist working 3 days per week, and the opportunity exists for the applicant to start immediately on Mondays and Fridays, with a view to increasing to Tuesday, Wednesday and Thursday and becoming Full Time in the immediate future.
Applicants should have at least 2 year's experience and be competent in most areas of restorative dentistry, endodontics (we have x force rotary system), exodontia, prosthodontics (removable and fixed) and paedodontics. General dentistry skills required, including, comprehensive initial oral exam, whitening, root canal therapy, full crown and composite fillings.
Applicants will be considered on a contract basis and paid 40% of gross takings less lab costs paid monthly (although a weekly base payment can be arranged if necessary). Ideally applicants will live on the Central Coast.
Not suitable for 2013 Graduates
• Experience candidates only – minimum 2 year's experience
• Part time position to lead to full time in the near future
• Central Coast