VIC METRO
South eastern suburbs
Code:
Vm322
UPDATED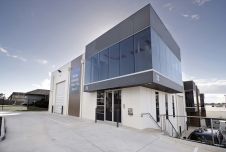 Type PERMANENT (FT, PT)
Sector PRIVATE
Weekend work in the South eastern suburbs
A busy, 7 day per week general practice and referral emergency dental practice in Melbourne's south eastern suburbs is seeking a dentist to work Sundays and occassional Saturdays.

The practice is modern and well equipped with digital x-rays, OPG, rotary endodontics and well serviced equipment so everything can be done by the book.

Our practice sees a lot of emergencies and as such, excellent diagnostic and clinical skills are a necessity. The successful candidate(s) will need to display a proficiency in general dentistry, aesthetic dentistry, trauma management, endodontics and exodontia and as such is only suitable for dentists who have at least a few years of experience in private practice. For a hardworking and caring dentist, this is a golden opportunity to grow a busy book in a short amount of time to whatever you desire.

Remuneration is negotiable based on experience and skill but is on a commission basis (gross less lab fees).