NSW METRO
Upper North Shore
Code:
Nm173
NEW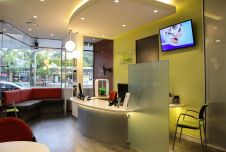 Type PERMANENT (FT)
Sector PRIVATE
North Shore position - Full Time
Experienced Dentist (minimum 5 years Australian, UK or NZ experience) required to see discerning patients in a high end practice. The position is to work 4 week days (Mon, Tues, Thurs, Fri) plus every second Saturday morning. Ideally one late start/late finish per week.
Suitable applicants must be able to perform cosmetic and restorative dentistry and should be proficient in Rotary Endodontics. To be successful in this role you must be forward thinking, confident and have exceptional people skills. Applicants will need to be meticulous in their clinical work whilst being able to cope with a fast paced environment. The ability to fit into the culture and philosophy of the practice and follow practice protocols is essential. Remuneration will be negotiated with the successful applicant. Commence asap.