VIC METRO
Inner Melbourne
Code:
Vm405
UPDATED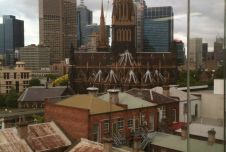 Type PERMANENT (FT)
Sector PRIVATE
4 Days Per Week - ORTHO skills required
Due to the relocation interstate of the current practitioner, an experienced Dentist is required to join a dynamic and fun team in our well-established practices in East Melbourne & CBD.
The successful applicant will be working with a high quality patient base and close clinical team (including hygienists and therapists) many of whom have been with the practices for several years.
The position is to work 4 days per week, Tuesdays, Wednesdays Thursdays and Fridays.
As the successful applicant will be replacing a previous dentist they will therefore working with an established patient base.
To succeed in this role you will need to have excellent clinical skills, experience with diverse client groups and highly developed organisational skills.
Impeccable interpersonal qualities and an interest in continuing education are required for this position. At least 5 years of general dental experience covering a full range of dental treatments including crown & bridge work, endodontics and high quality aesthetic restorations. Orthodontic experience is an essential pre-requisite.
An interest in ceramic restorations, implants, occlusal function, as well as posterior aesthetics and function, is also desirable. The applicant who ultimately attains this position may be offered an opportunity to purchase equity in this successful practice.