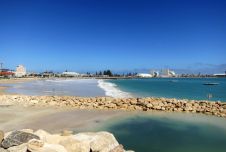 Type PERMANENT (FT)
Sector PRIVATE
Dentist required to join our busy, coastal WA practice in July 2018.
Our team puts great emphasis on high quality dentistry and holistic patient care.
Ideally the successful candidate will have at least 2 years post grad experience and will be looking for a long term position. Dentists with less experience & new Graduates may also be considered.
The practice is privately owned and operated by a highly professional team of one principal dentist, three associate dentists, an Oral Health Therapist and well trained support staff. The position available is to replace a leaving dentist.
Hours required are 8.00am to 2.00pm, Mondays, Tuesdays and Thursdays, 2.00pm to 8.00pm Wednesdays, 1.00pm to 5.30pm Fridays. No weekend work required; practice is closed Saturdays & Sundays.
Remuneration for an experienced dentist will be 40% of (gross receipts less lab fees and GST items).